Lichfield Roofing are specialist
roofing contractors approved by architects,
conservation bodies, local planning officers
for work on all types of roofing projects.
Tiling Skills and Experience
Lichfield Roofing has the highest qualified installers who have many years of roofing experience required to correctly and efficiently install both modern and traditional roof tiles, roofing systems and roofers materials.
We use tiles manufactured by leading roofing material producers such as Lafarge Redland, Marley Eternit, Sandtoft and can source reclaimed roof tiles for roof tile matching on refurbished, extended and repaired roofs.
Our expertise ensures that our roofing projects within the public sector: hospitals, public buildings, schools, colleges, sports centres and museums are completed to the highest standard using the best materials.
We have the necessary roofing skills and experience required to undertake the largest scale tile roofing projects such as the reroofing of stately homes, schools and hospital properties and the refurbishment of historic buildings such as town halls.
Our tiling services include the re-tiling, repair and refurbishment of existing tile roofs.
Roof Re-Tiling
Roof leaks, wet exterior walls, cracked, damaged ceilings and missing tiles, cracked tiles, deteriorated tiles and slipped tiles are some of the symptoms of a tile roof that requires roof repair, roof maintenance, retiling or re-roofing.
Re-tiling a roof is necessary when the existing tiles reach the end of their useful life.
Evidence of degraded tiles include:
shaling and spalling (crumbling and disintegration) of clay tiles and stone tiles.

cracking or failing cement tiles

missing tiles

evidence of multiple minor repairs

mismatched replacement tiles

misshapen lead flashings and chimney aprons, eaves and gutters
Damaged tile roofs can cause associated problems such as roof damage to property and rotting to the roof's structural timbers.
To accurately assess the damage or problems within a roof, a roof survey should be undertaken to identify the underlying condition of the structure and the correct roof remedy required.
Retiling a roof will require:
roof scaffolding for access and safety

identification and isolation of any defective roof areas

stripping out these damaged or decayed roof areas

reinstatement with new or reclaimed roofing materials to match existing roof slates
Free Tile Roofing Quotes
When you request a free quote for work to a tile, concrete, slate or stone roof we will assess your roof and discuss the main considerations such as the optimum roof covering based on your location and roof structure and the existing roof covering.
We have all the necessary skills and experience required to replace, repair and re-tile roofs. We also source, based on specification, new and second hand roofing tiles to match and blend with your existing weathered roof coverings and can also suggest less expensive roof materials such as artificial slate and modern concrete slates.
Tile Selection Factors
By selecting appropriate roofing tiles based on building roof plans or with consultation between clients and the roof tile manufacturers we ensure safe and appropriate solutions are applied with regard to:
existing roof covering

site location

roof repairs

roofing loads

roof appearance, period and style of building

durability and lifespan of roofing required

roof cost and budget

the right balance of vapour permeability and weather tightness.
Within our examples section we show installations using plain, profiled and interlocking tiles, formed from either clay, cement, natural stone and concrete.
Tile Roof Refurbishment
Where the roof structure and roof tiles are generally sound, the existing roof covering may be refurbished.
Refurbishing a tile roof requires a partial overhaul of the existing roof tiles, identification and isolation of the defective roofing areas that are evident, the stripping back of these roof areas and reinstatement of the roof tile coverings with a roof replacement of existing and new or reclaimed roofing materials that match the existing roof tiles.
Emergency Roof Repairs
We are experts at rapid and efficient repairs to leaking, damaged and problem tile roofs.
If your tile roof has been damaged by high winds, time and weathering, frost, fire and heat then we will quickly determine the precise damage caused and identify the correct roofing solution that will repair the roof.
We provide a comprehensive range of professional roofing services for tiled roofs and undertake the fixing of roof lead flashings, roof valleys, guttering and down pipes.
From your first phone call regarding re-tiling, refurbishment, or roof repair our professional roofer's approach is the same, a good job and at the right price with client satisfaction as our top priority.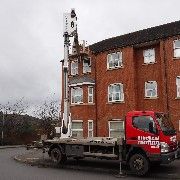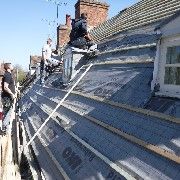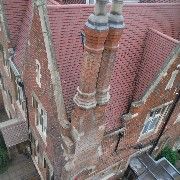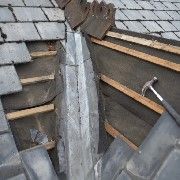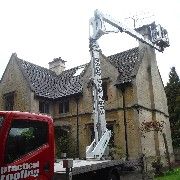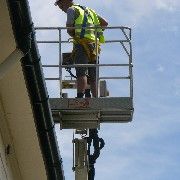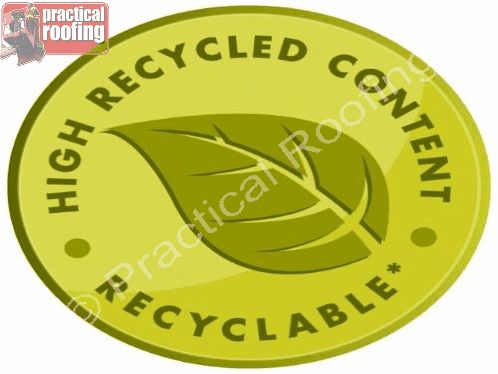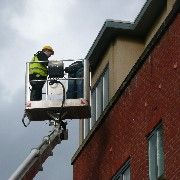 Glossary of roofing terms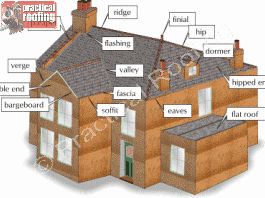 Industrial Roofs With Solar Panels