Green Roofing
The restoration of a tile roof or of a slate roof has always been a green roofing practice. Since our inception, we have been recycling tile and slate roof systems.

Most of the work we do is environmentally friendly green
roofing for the following reasons:
We are able to reuse on average 70% of the pieces of the tile roof or slate roof.

We recycle metals removed from the original roofing system.

Very little waste is generated because of the reuse of most of the materials.

The tile or slate we need to supplement into the existing roof is usually salvaged from another building that would have otherwise ended in the land fill.

The tile, slate and lead we use can be expected to last as long as 100 years before needing major work again.

Tile and slate are natural products that are made of clay and stone.
Other items to consider when using a tile roofing system are that it creates a layer of air between the building and the tile. This air space reduces heat transfer on hot summer days by allowing cool air to circulate around the tile. Also, due to its thermal mass, the tile roof takes much longer to simply heat up than a shingle roof, reducing air-conditioning costs. The same is true during the winter months, or on cool evenings when the warm sun has heated the roofing system, it takes much longer for a tile roof to cool off, keeping the building warmer longer, reducing heating costs.

Tile roofs and slate roofs are natural products that do not contain petroleum products. As stated above, these are permanent systems that last a life time.
Lichfield Roofing also actively engages in salvaging tile and slate from buildings that would otherwise end up in the land fill.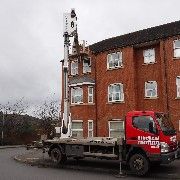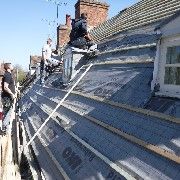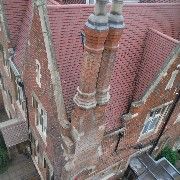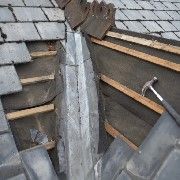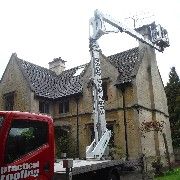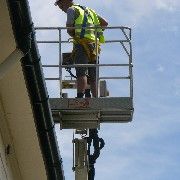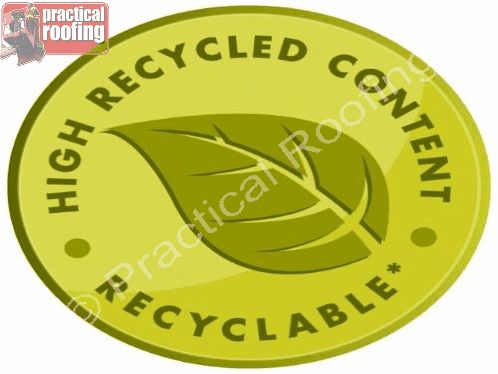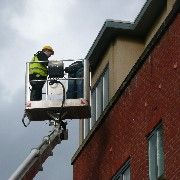 Glossary of roofing terms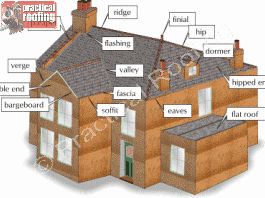 Industrial Roofs With Solar Panels